Social in Short
Social in Short: January 2020
Each month, our team of social experts digs through the trenches of the internet to find the biggest, best and most important news coming out of the social platforms we and our clients use daily. What started as a downloadable PDF has evolved into a monthly blog post, giving us the opportunity to share more information about why these changes matter.
---
Pinterest becomes the third largest social network
In 2019, Pinterest overtook Snapchat with 82.4 million users, a growth of 9.1%. The platform, which went public in April 2019, trails only Facebook and Instagram in total users.
Our take: We're not surprised. While Snapchat has made strides to welcome advertisers, Pinterest bridges the gap between consumer interests and brand offerings with content that's useful to Pinners at every stage of their journey.
---
YouTube rolls out 'Made for Kids' restrictions
Targeted ads can no longer run on kids' videos, which must be designated as 'made for kids' by the creator of the video. The updates have been made in order to comply with the FTC's Children's Online Privacy Protection Act.
Our take: Previously, ads were served based on the age of the user, not the content of the video. This change puts pressure on both advertisers and creators to be smart about how they advertise to parents.
---
Instagram provides age restriction options for businesses and creators
Brands and creators can not only target paid content on Instagram by age, but are now able to set age limits for feed and story content. The restriction can be updated by country – for example, an alcohol brand can target different ages based on legal restrictions in each country.
Our take: With Instagram's latest update to have new users add their birthday when signing up, it's no surprise that these age restrictions are being put in place. Remember, current users are not required to add their birthday, though many have their profiles linked to Facebook.
---
Snapchat tests image recognition-triggered ads with brand logos
Snapchat Scan's upcoming ad unit allows users to 'scan' a brand logo in order to unlock a unique, branded AR experience. The patent was first filed in 2015, and is yet to be released publicaly.
Our take: Image recognition in advertising hasn't been tapped at mass-scale, but AR features continue to be a hot commodity in the social space. We're interested to see how this comes together for meaningful brand moments.
---
Twitter removes Audience Insights
The tool was previously available to all users through Twitter Analytics, providing in-depth data on your profile followers.
Our take: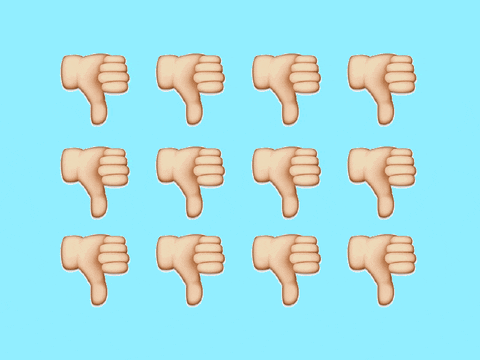 Other updates of note
Looking for previous issues of Social in Short?
Interested in having these updates delivered to your inbox monthly?